Running a successful business requires a team of professionals.
Protect Your Success
Secure the future of your entrepreneurial efforts and the safety of the people who contribute to its growth with customized business tools to manage your risk and mitigate liabilities.
We will assist you in designing a coverage plan for any industry or business operation. With decades of industry experience and the highest regard for client service, the Atlas Plus Insurance team is dedicated to helping you support an organization which grows in an efficient manner for years to come.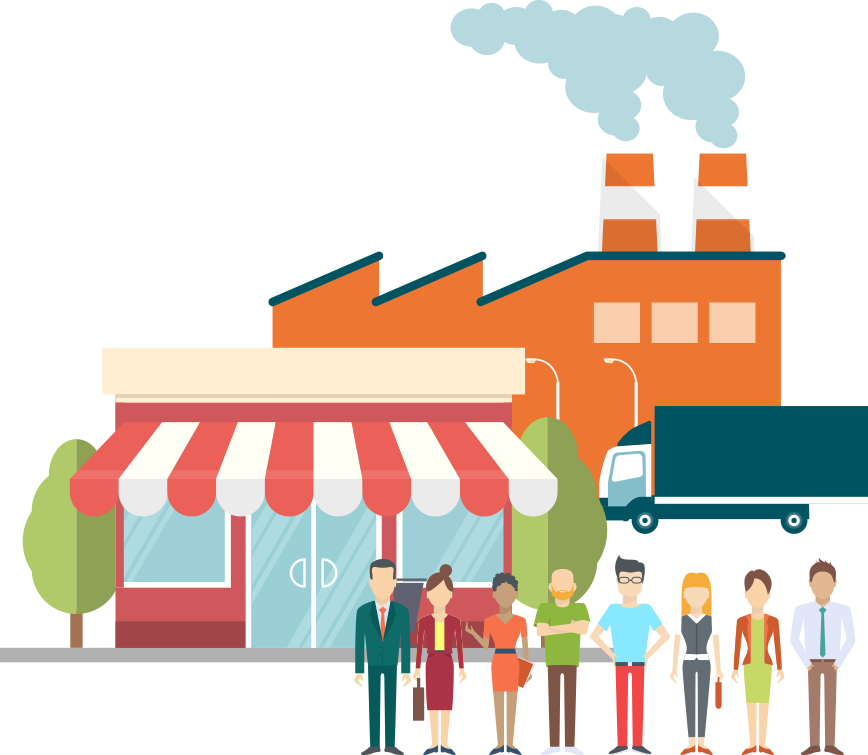 Commercial Insurance
Property insurance is a way for business owners to protect themselves from unforeseen circumstances, such as natural disasters, fires, criminal theft and other calamities that may damage important commercial properties. It is a way to protect a business' physical goods like buildings, signs, equipment and other potentially valuable goods as well as employees' personal property. Other options include business interruption coverage and machinery coverage, though specific coverage will vary based on policy and the needs of the business.
Commercial Liability
General Liability Insurance is also referred to as "Business Liability Insurance" or "Commercial General Liability" (CGL) insurance. Whatever you want to call it, we can help you get covered. Commercial Liability Covers you for injuries or damage that you cause to a third party. This includes legal defense costs and lawsuit settlements when you are sued by someone injured or suffering property damage while you are conducting business. This includes basic injuries to people while on your premises.
Equipment Coverage
Equipment floater insurance is more specifically defined as a form of inland marine coverage. Inland marine insurances provides coverage for property that is not and cannot be permanently affixed to a single location.
Commercial Auto
Commercial auto insurance is a vehicle insurance policy that provides financial protection for a business' vehiles and its drivers. Employees involved in on-the-job collisions will receive coverage for medical injuries as well, regardless of fault.
Commercial Umbrella
If you own a business, you probably own some form of general liability insurance to protect you in the event of a lawsuit due to negligence on your part. However, there may be situations where the limits of your general policy may not provide adequate protection. A commercial umbrella can provide you and your business with additional liability protection.
Business Owner's Policy
Type of monetary benefit afforded to workers who are injured or disabled on the job in order to prevent the worker from filing a lawsuit against their employer. Most commonly, this monetary benefit covers any medical expenses associated with the injury, as well as additional money for permanent injuries, and possibly for money lost while not being able to work.
Surety
Contracts protect all the parties involved in your project with specialized agreements regarding the completion of business obligations. A surety bond is an agreement under which one party, the surety, guarantees to another party, the obligee, the performance of an obligation by a third party, the principal.
Other Products & Services
Get other special commercial insurance products to cover the unique risks of your business operation. Atlas Plus Insurance Services offers commercial Aviation, Marine & Watercraft, Farm, Boiler & Machinery, Professional Liability, Environmental Protection Insurance and more. Let our team of experienced agents help you design the best coverage at the most competitive rates to keep ALL of your business efforts safe.